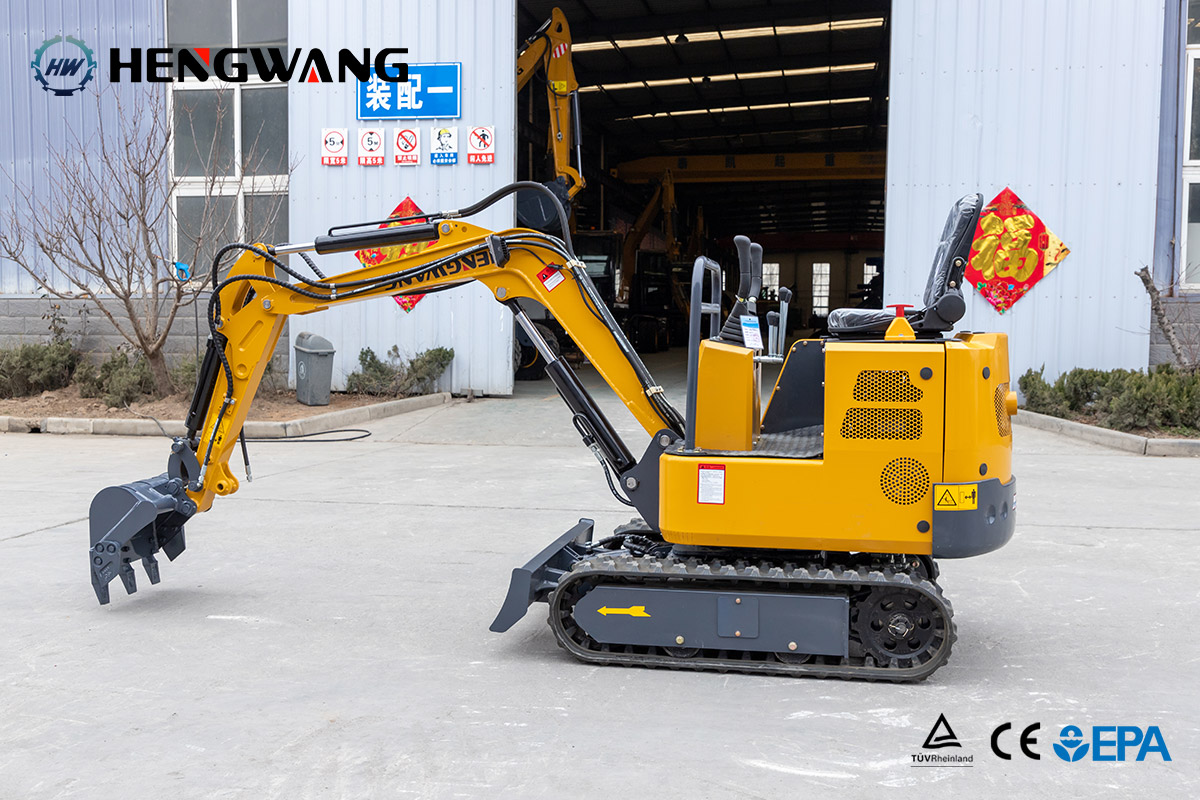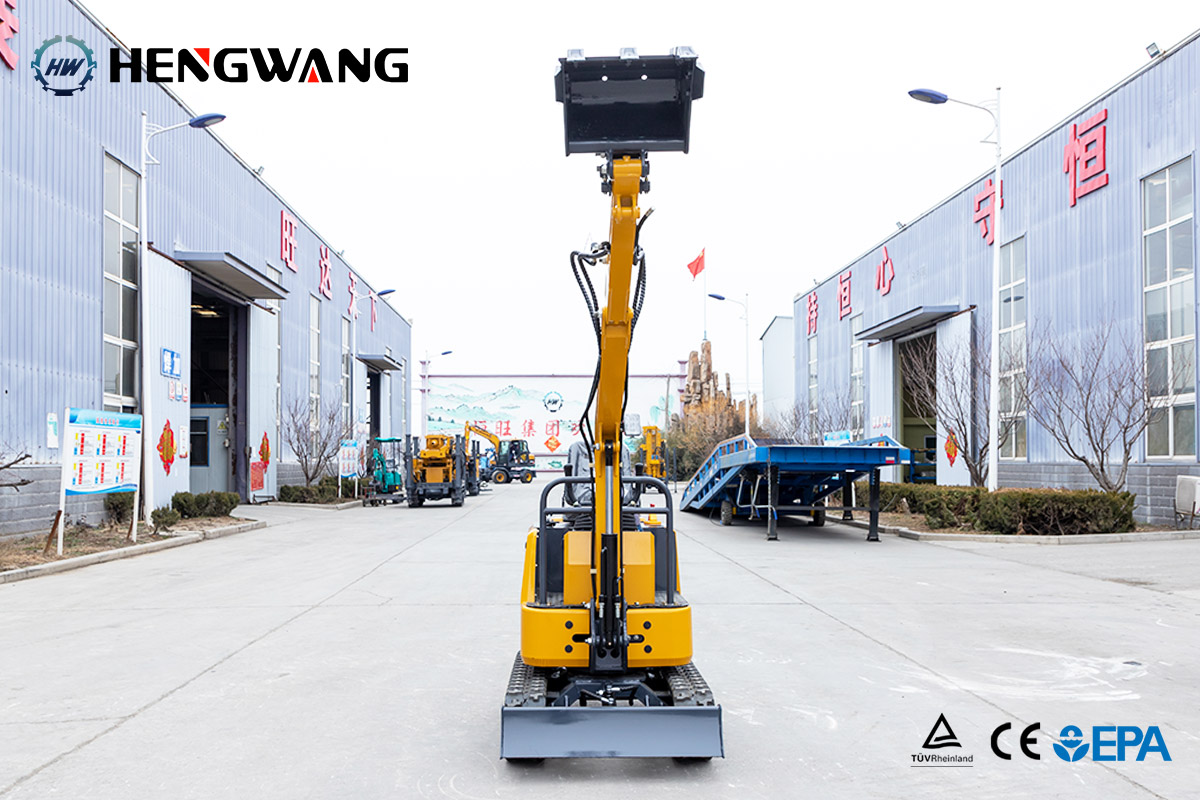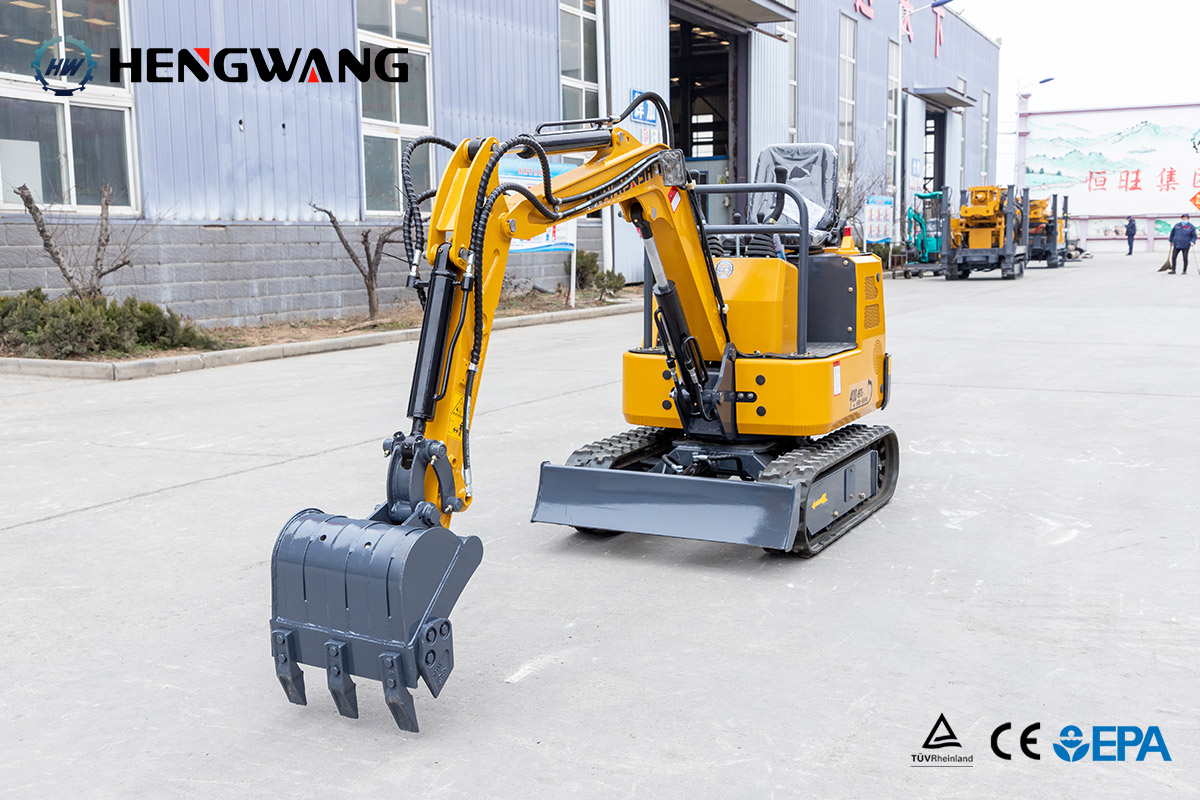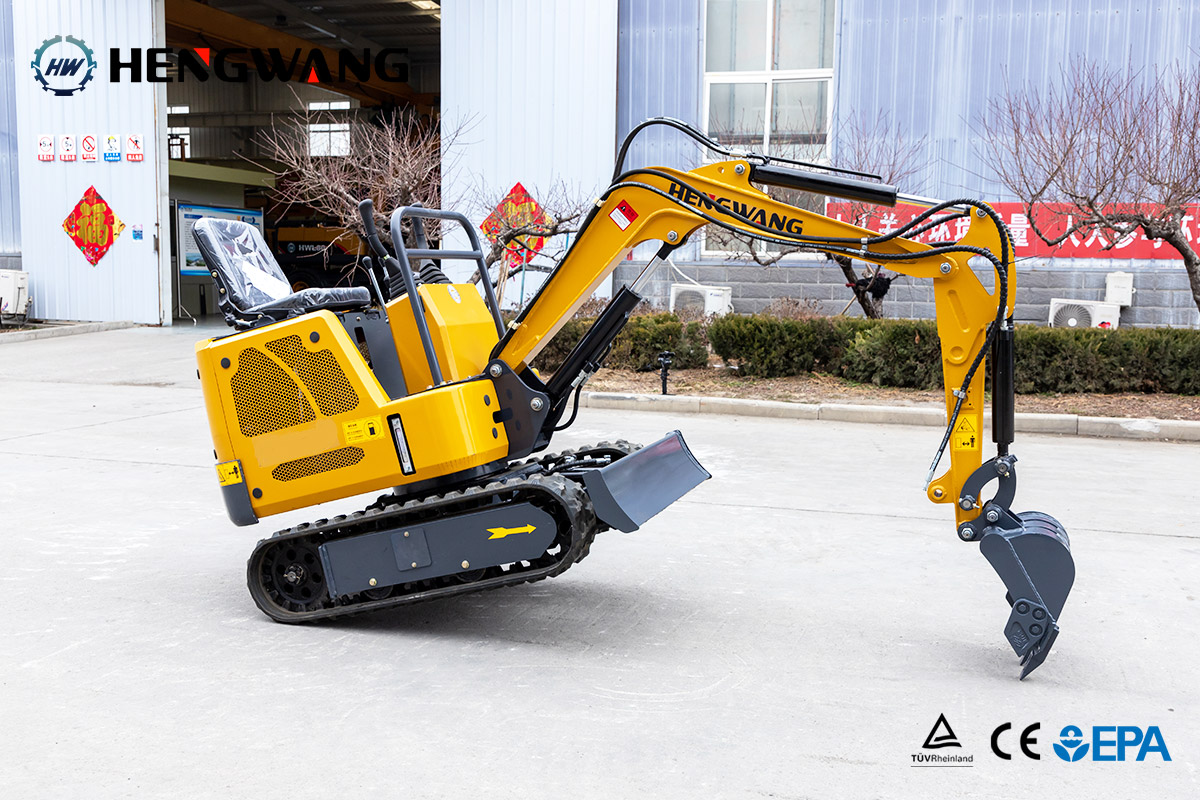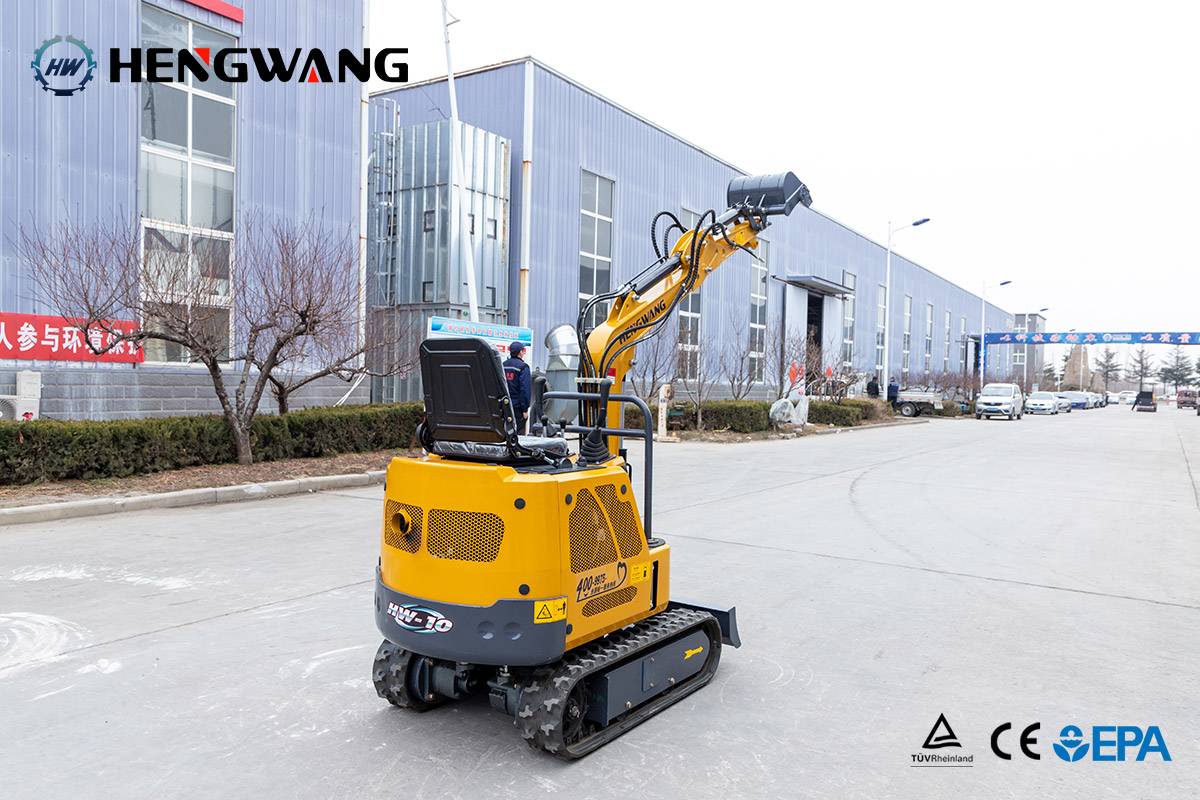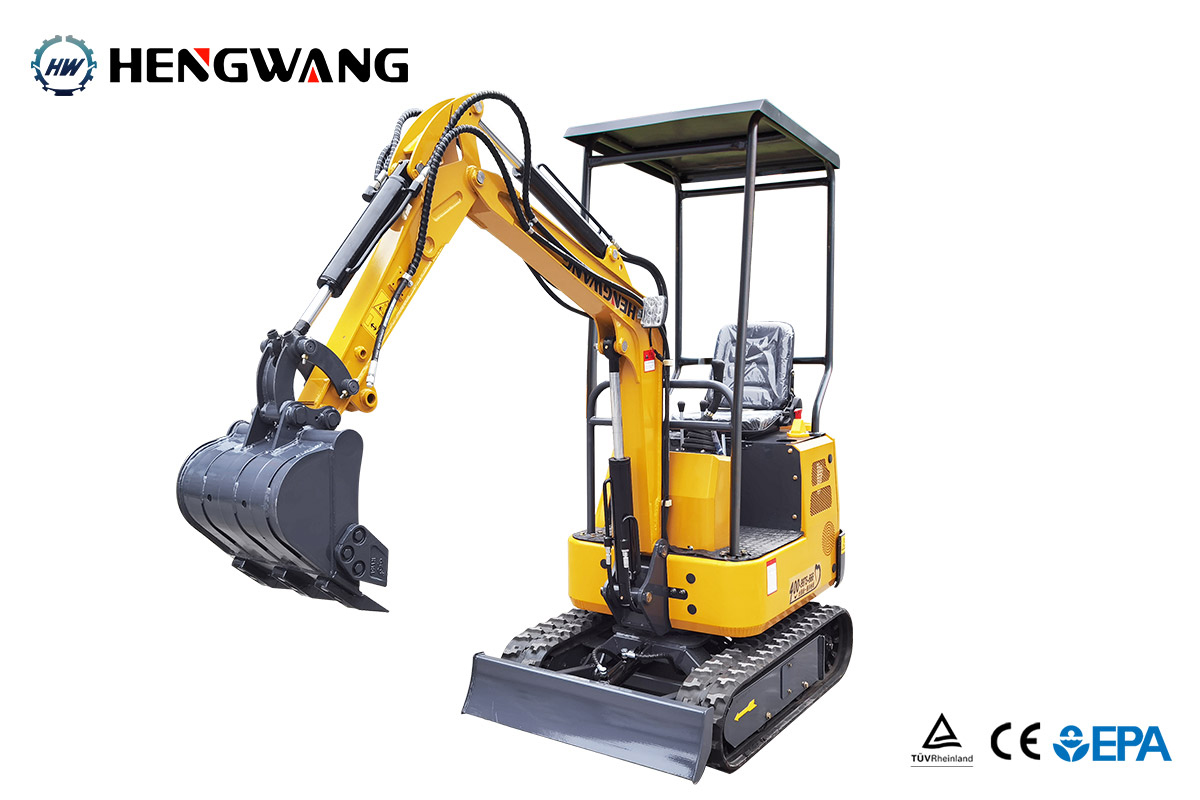 HW-10 Excavator
Machine weight: 950kg
Bucket capacity: 0.025cbm
Rated power: 8.6Kw
With the characteristics of small body, flexible rotation and high economic benefits, small excavators make up for the blank that large excavators cannot be constructed in narrow space and high cost of human excavation.
In order to ensure the reliability of the machine in harsh conditions, we choose Hengwang exclusive brand engine.
International famous brand hydraulic components can ensure the reliability of the hydraulic system.
Considering the geological conditions of different countries and regions, we provide a variety of configuration schemes.
The offsetable rotating arm expands the working range, and both sides can be excavated to the edge of the track, which can be operated in space restricted positions such as wall edges and corner.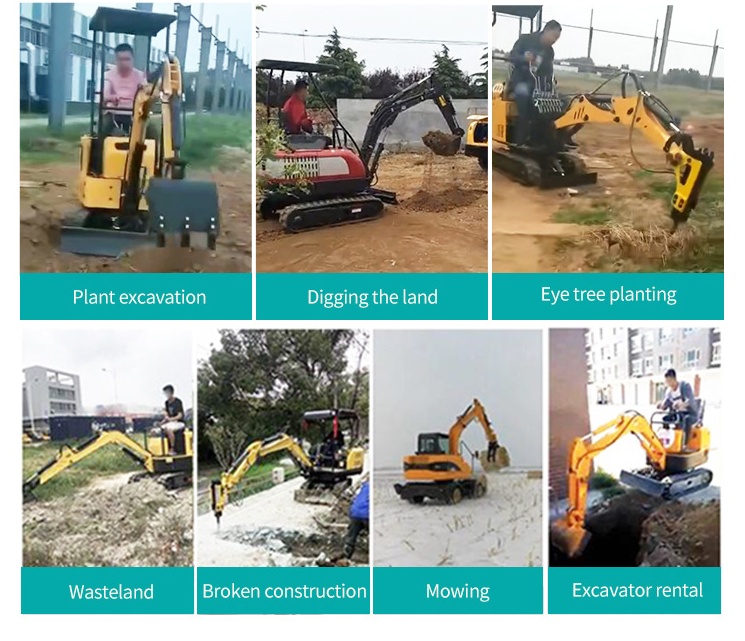 Main Features:
1.The proven low-noise engine boosts power and speed..
2. Quality assurance : through the EU CE, ISO quality certification.
3. Standard equipment with steel crawler, optionally also available with rubber crawler.
Parameter
Here are the key specifications for this product model. Want more details?Contact us.
Get a quote today!Aamazing price is waiting for you!
| | | |
| --- | --- | --- |
| Model | HW-10 | 10(without counterweight) |
| Machine weight(T) | 0.95 | 0.95 |
| Engine model | Changchai air cooling 192 | Kepu192 |
| Power(KW) | 8.6 | 7.6 |
| Backet capacity(m³) | 0.025 | 0.025 |
| Dimensions(LxWxH) | 2550*930*1330 | 2550*930*1330 |
| Max.digging depth(mm) | 1320 | 1320 |
| Max.digging height(mm) | 2490 | 2490 |
| Max.dumping height(mm) | 1750 | 1750 |